Halal and Instagrammable: Kuala Lumpur's best brunch spots
MALAYSIA is all about "makan" – eating. It forms the basis of family life, social lives and intertwines the many cultures, religions, and traditions that can be found in this tropical country.
With so many varieties of flavors, cuisines, restaurants and tiny speakeasy cafes in Malaysia's capital of Kuala Lumpur, someone unfamiliar with the bustling city may feel a little daunted at the prospect of choosing the perfect place for them.
But why choose one when you can dart around the city, trying all of them? Here, for your personal excitement, are five of Kuala Lumpur's most scrumptious restaurants and cafes that serve up halal dishes so good, you may be induced into a temporary food coma – or at the very least roll your eyes in utter delight.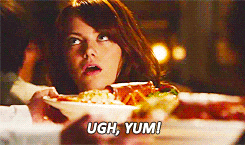 This diddy colonial-style cafe is filled with natural sunlight and rainforest plants, with an ambiance of cool-rustic chic. Tucked away in a heritage shop-house in the heart of Petaling Street, the setting is ideal for snapping elegant, yet groovy pictures to fill up your Insta-feed.
The cafe serves up Asian-inspired comfort food, perfect for Saturday morning grazing and chilling.
The cafe is also renowned for its distinctive hot beverage mixology. Try the rose honey milk and jasmine-infused black coffee. It'll be a treat for your palate and for the guise of your followers.
Nestled between Chinatown and Bukit Bintang, VCR, despite its name is not at all stuck in the 1990s, but instead has a chic contemporary feel to it.
Head Chef Ivan was trained in France and is inspired by international-infused flavors. On the menu, you can find carefully crafted 63-degree eggs with wilted kale, and drizzled with hollandaise on focaccia bread.
For those feeling a little more brunch-adventurous, try the protein-packed Soft Crab Burger. A whole crab is served on a sesame seed brioche bun, accompanied by a sunny-side-up egg, onion jam, and pickled cucumber.
You can find this trendy sumptuous retreat on Jalan Galloway. It's a large grey building and pretty hard to miss.
If you're angling more towards the lunch side of brunch and craving some good old comfort food, then head down to Sentul Raya Boulevard for some crispy fried chicken, Pad Thai, eggy muffins and more.
Project B is more than just a platform to fill your tummy.
The shop has been set up in conjunction with the Dignity for Children Foundation, which works at empowering underprivileged children to break the cycle of poverty by providing them with education.
The restaurant is very well priced, delicious and has a distinctly cool atmosphere.
This bright cafe is cheery from the moment you step inside. This cafe has long been a favorite among coffee lovers, cupcake purveyors, and photographers in search of a 100-plus-like shot.
The all-day dining options include Western-inspired fusions, as well as Malaysian delights such as nasi lemak, spaghetti carbonara, Thai-spice salmon and so much more.
The cafe is open from 8am until 11pm, Tuesday to Thursday and Saturday to Sunday, It is closed on Mondays and only opens 4pm until 11pm on Fridays.
Whether you've got a sweet tooth or a hunger for savory delights, Dotty's TTDI will satisfy your every craving.
Serving up bakery delights such as the salted egg yolk cronut (yep, a croissant and doughnut in one), and divine eclairs, you'll be in pastry heaven.
Their silky coffees have Dotty written all over them – literally.
The combination of one-of-a-kind pastries and hunger-calming savory dishes means nobody has to miss out on their brunch craving.
Get down to Dotty's early to try the first batch of egg yolk cronuts before they're all gone.
---
---
---